Cluckingham Palace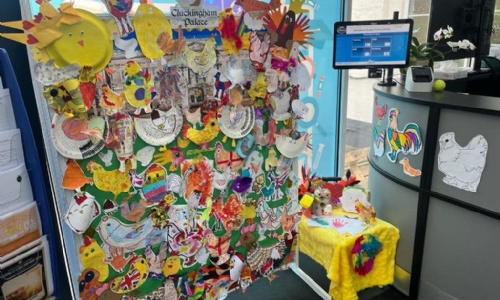 Welcome to Cluckingham Palace!
Well done to everyone who has joined us in creating chickens for King Charles Palace.
We learnt of King Charles' love for chickens and got creative.
This is Aragon's Cluckingham Palace, pride of place in the front office.
We have a host of mediums used to create over 110 amazing chicken and hens! Ranging from artists aged 3 to 11! A whole school art piece compiled of art work from pupils in nursery to year 6!