Healthy Me Week 2023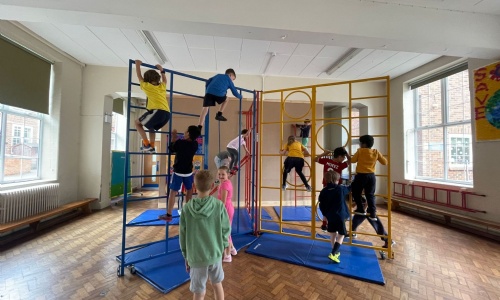 Healthy Me Week 2023 returns with a bang!
'Inclusion' is this year's focus of one of our most favourite weeks of the school year. We kicked off the week with a whole school assembly on the field whereby members of staff completed an obstacle race but with one of their senses removed to show what it's like to compete with a physical impairment. Children watched and cheered on their teachers and then were able to have a go at some inclusive activities themselves including seated volleyball, goal ball and boccia.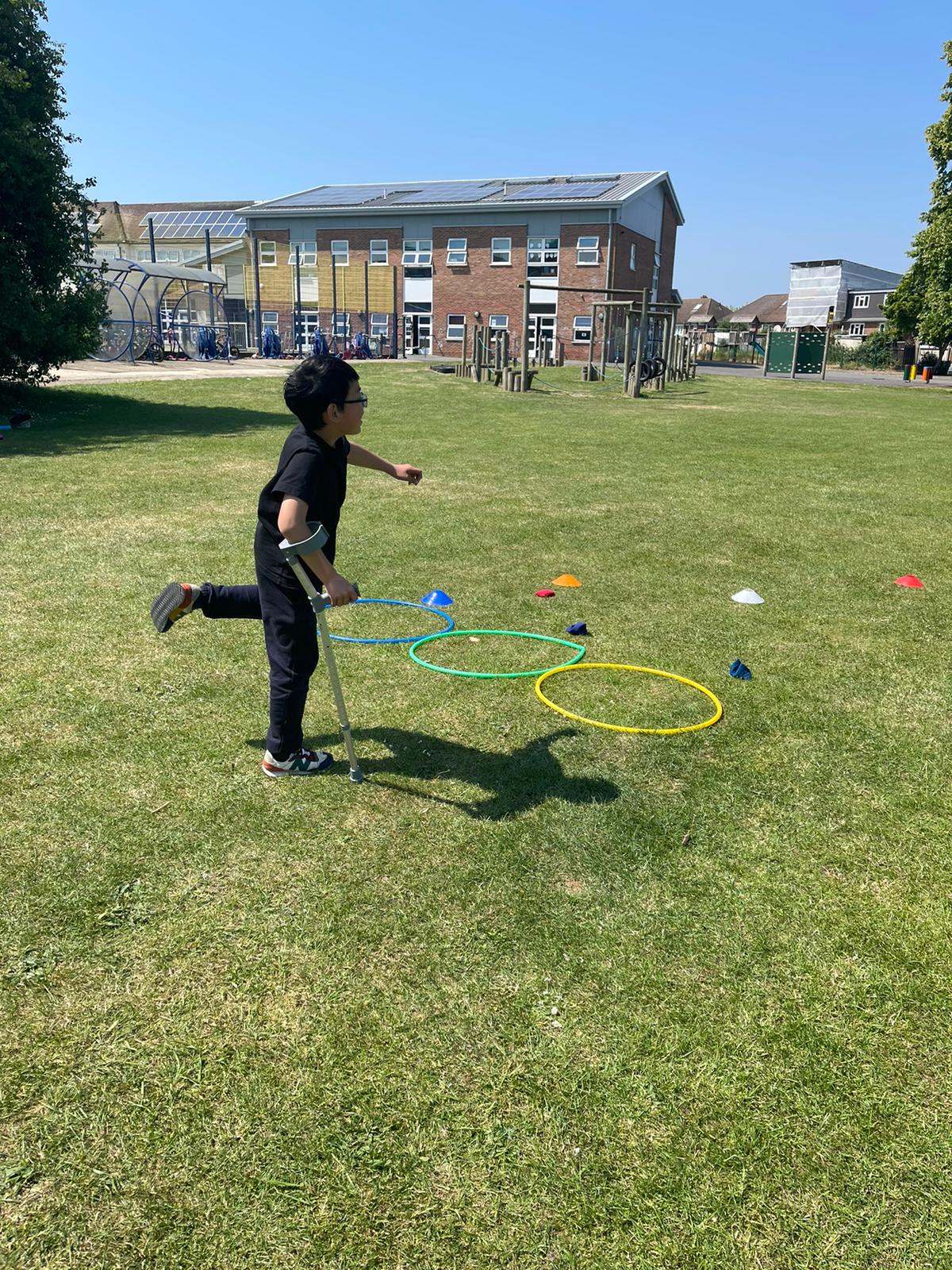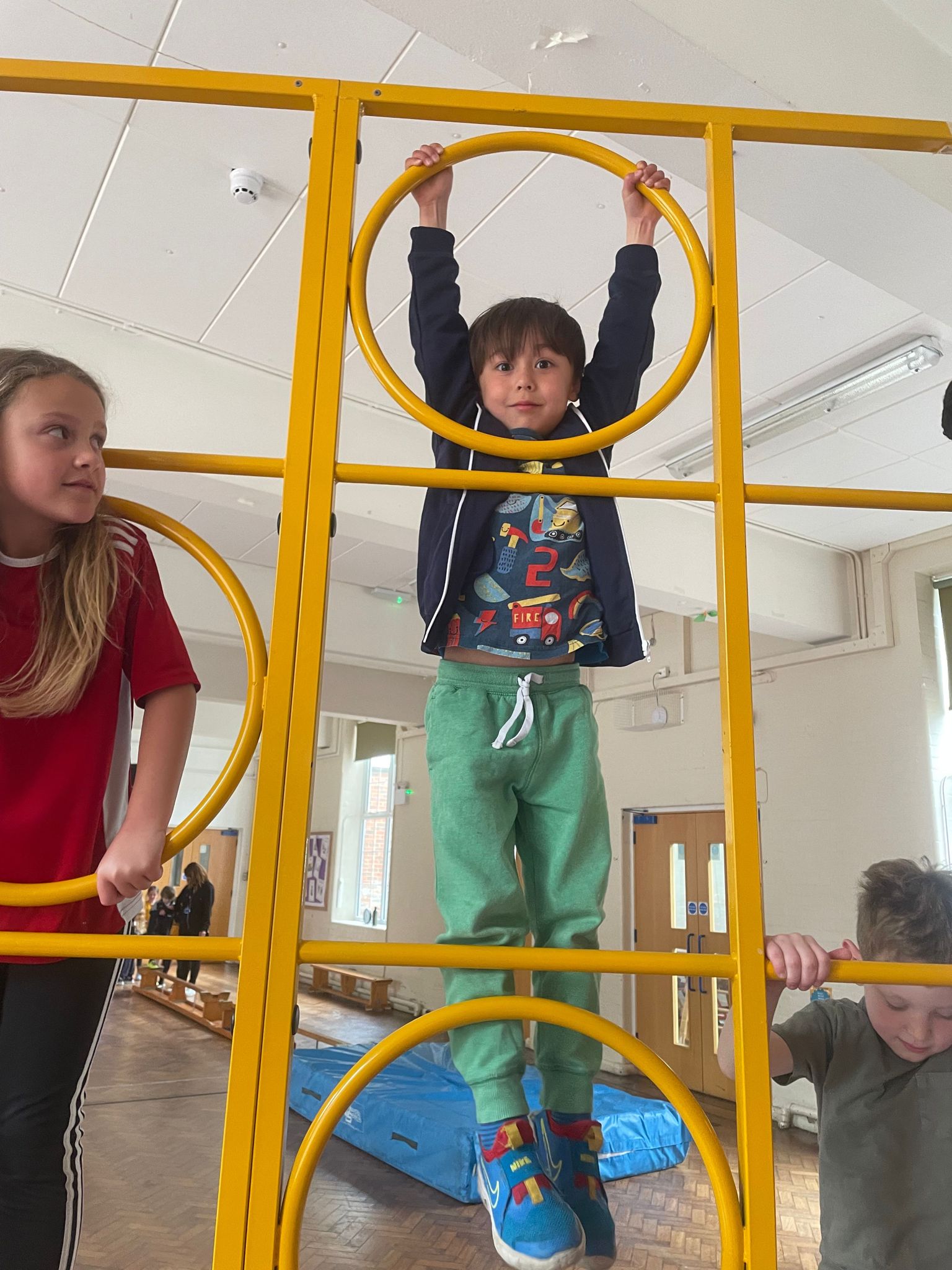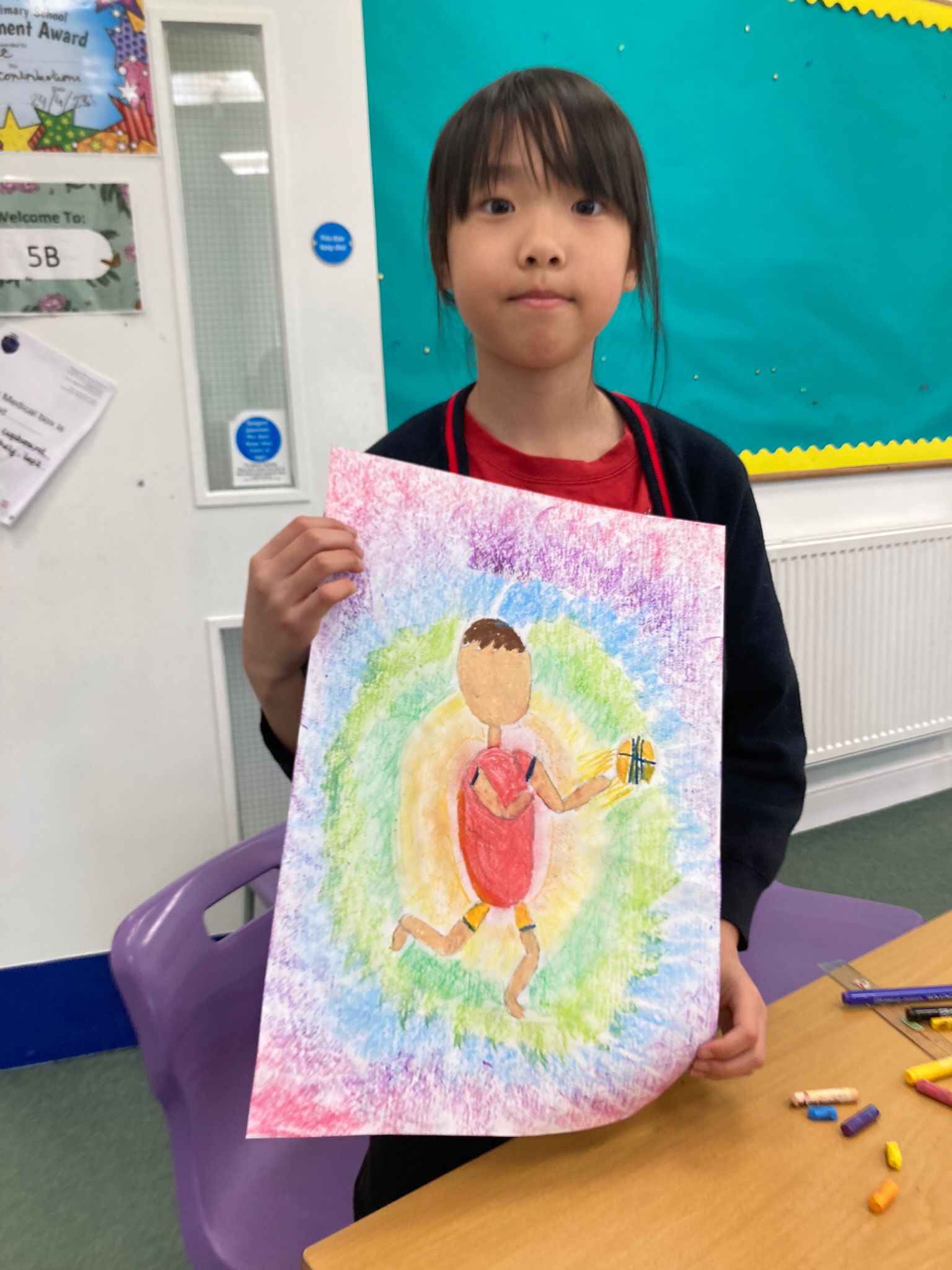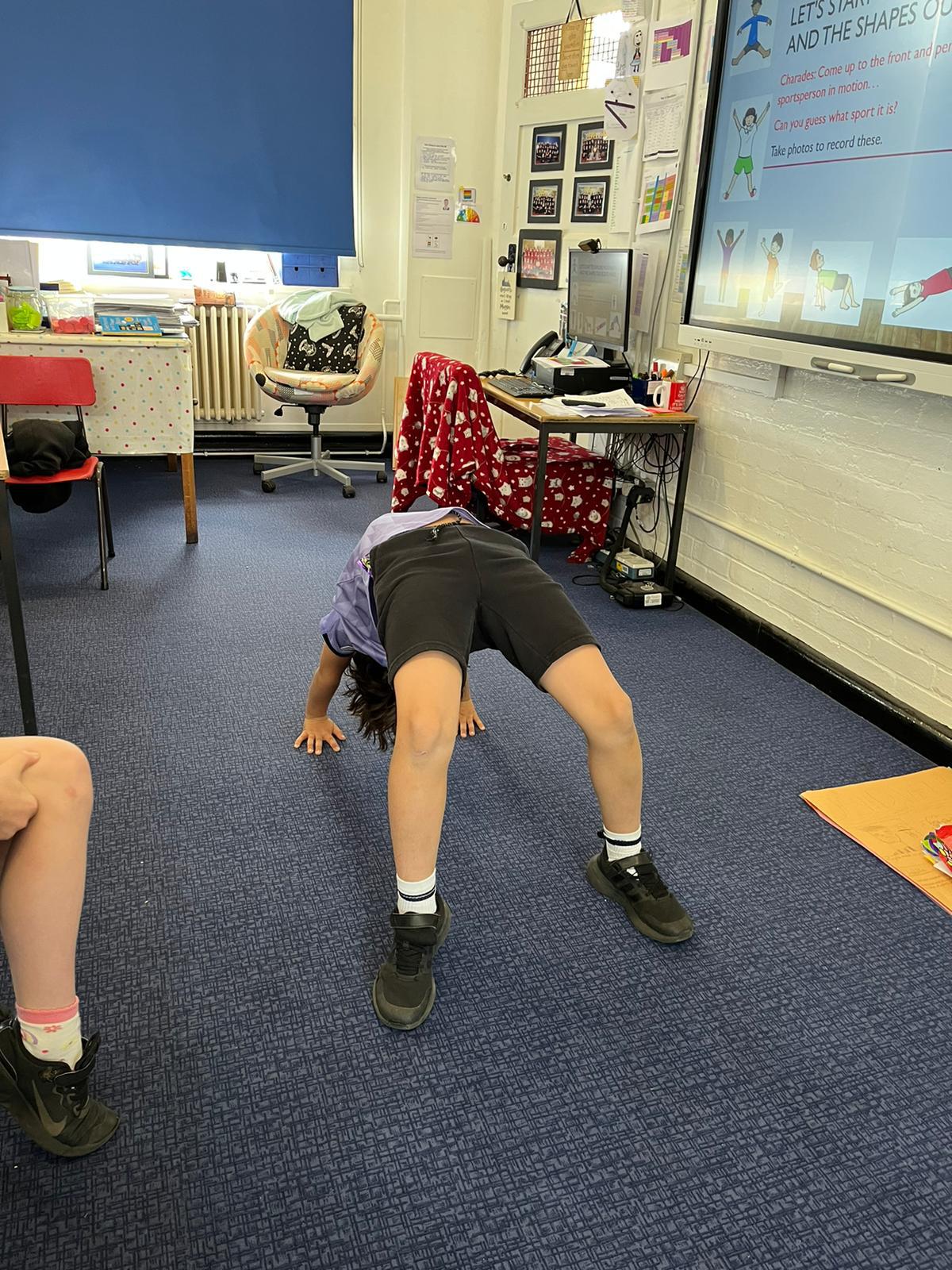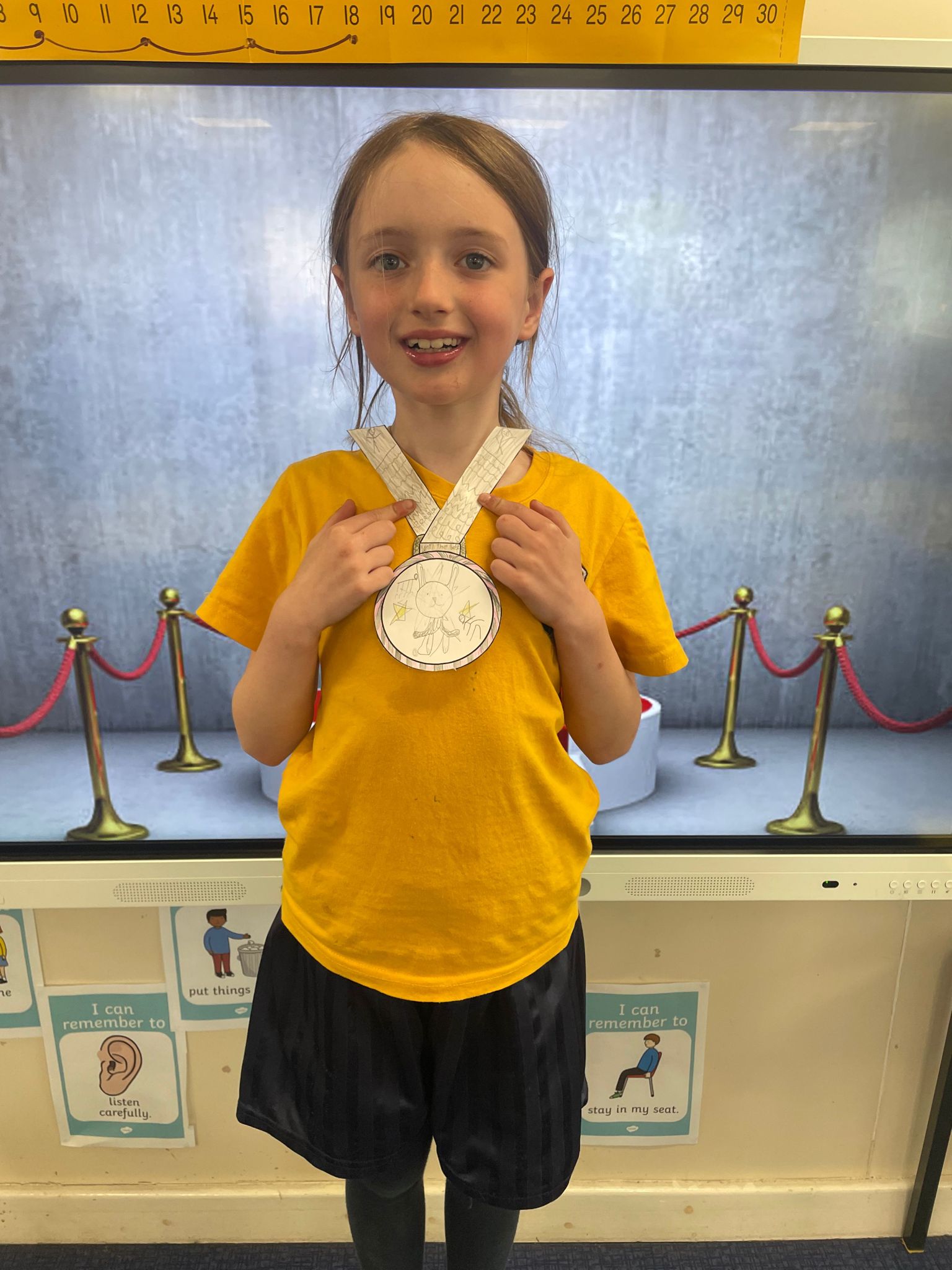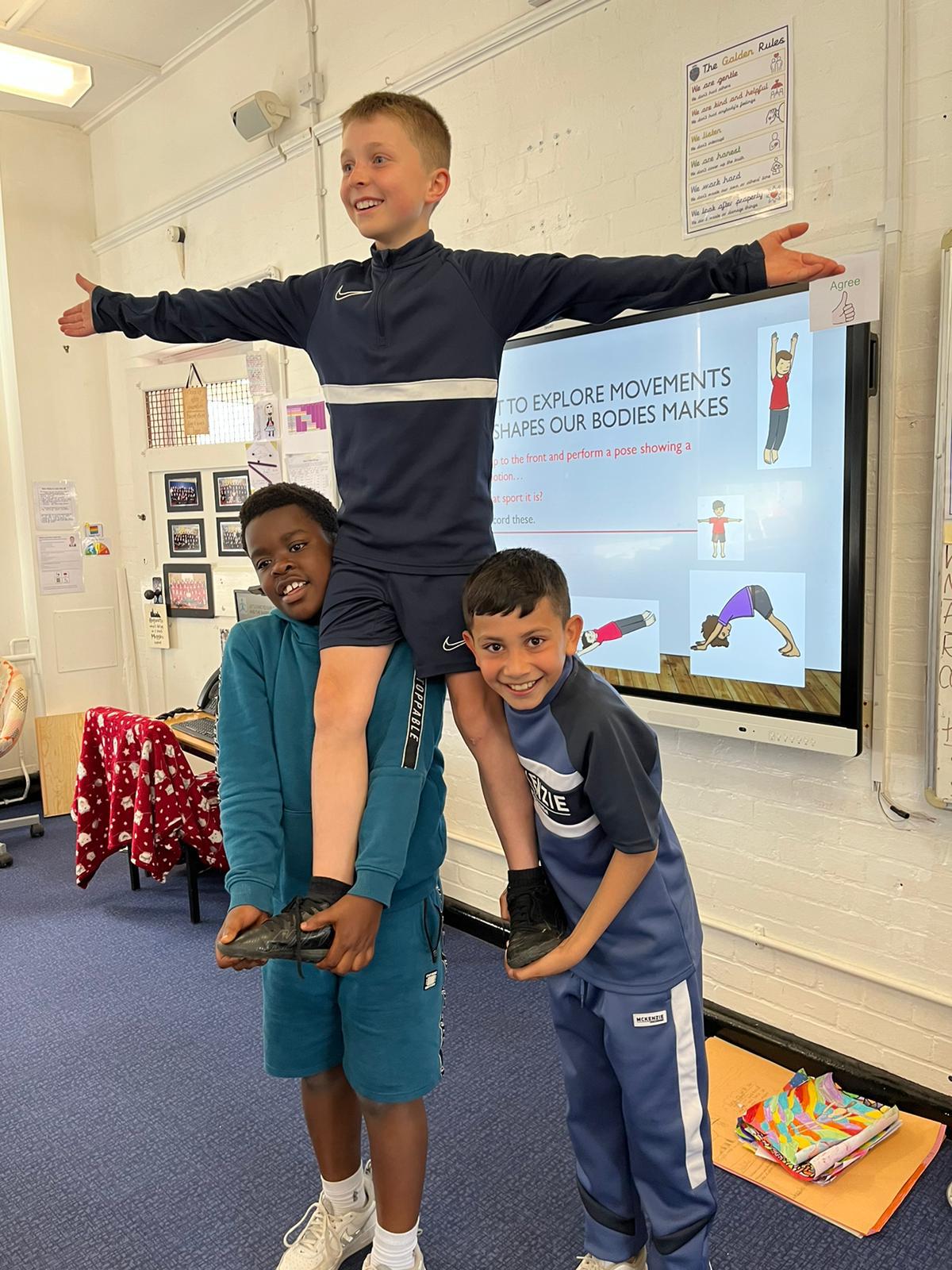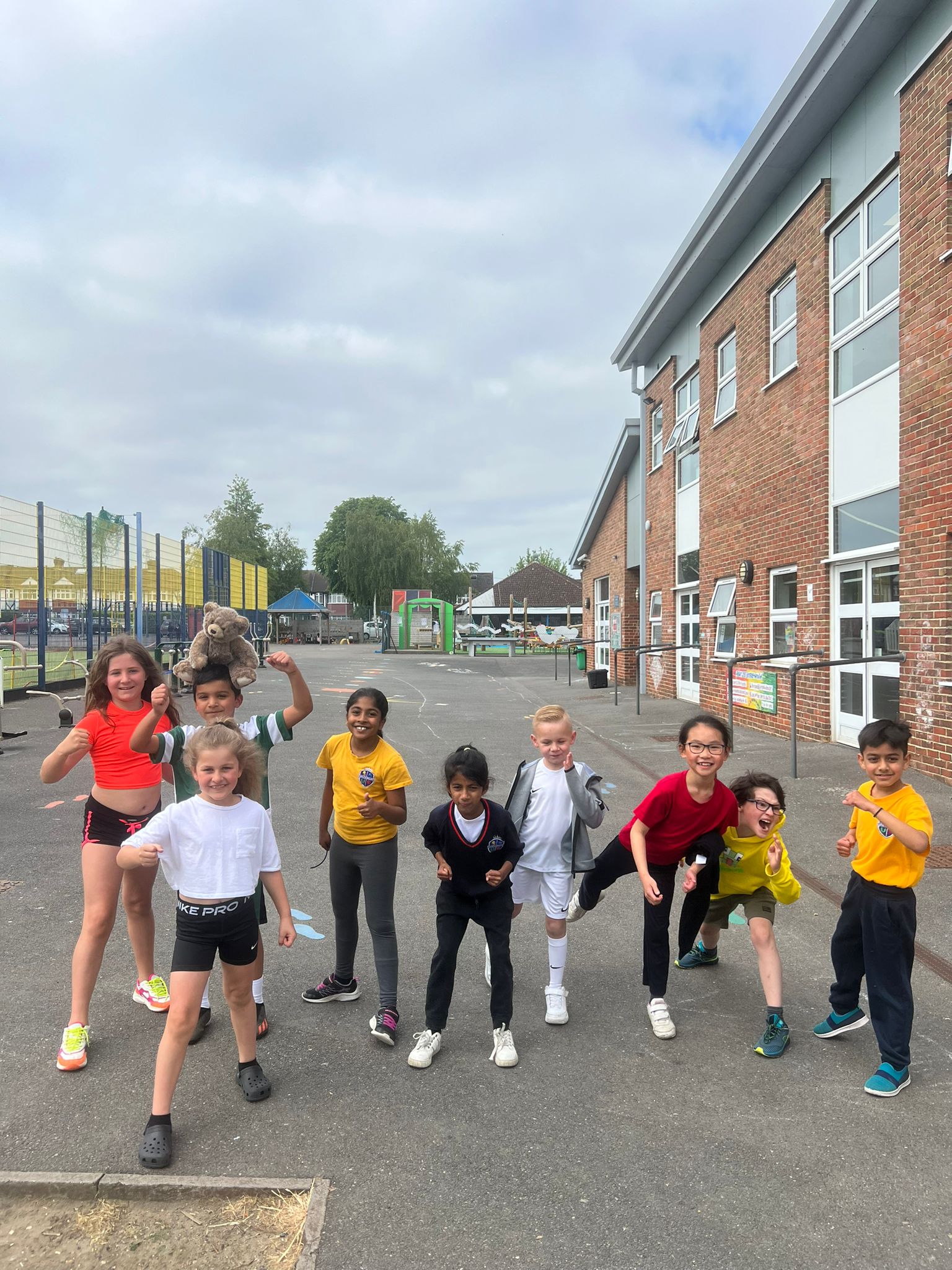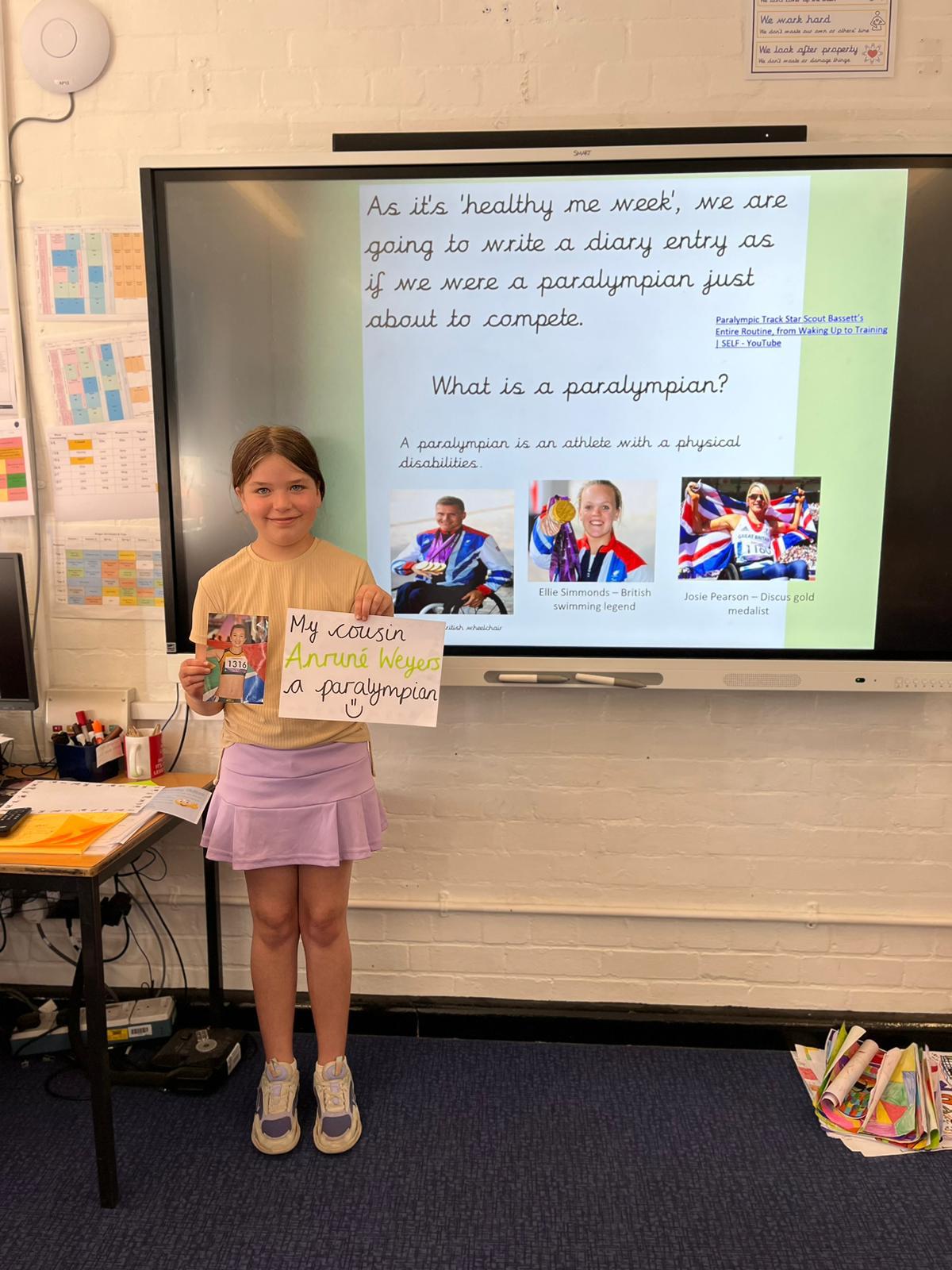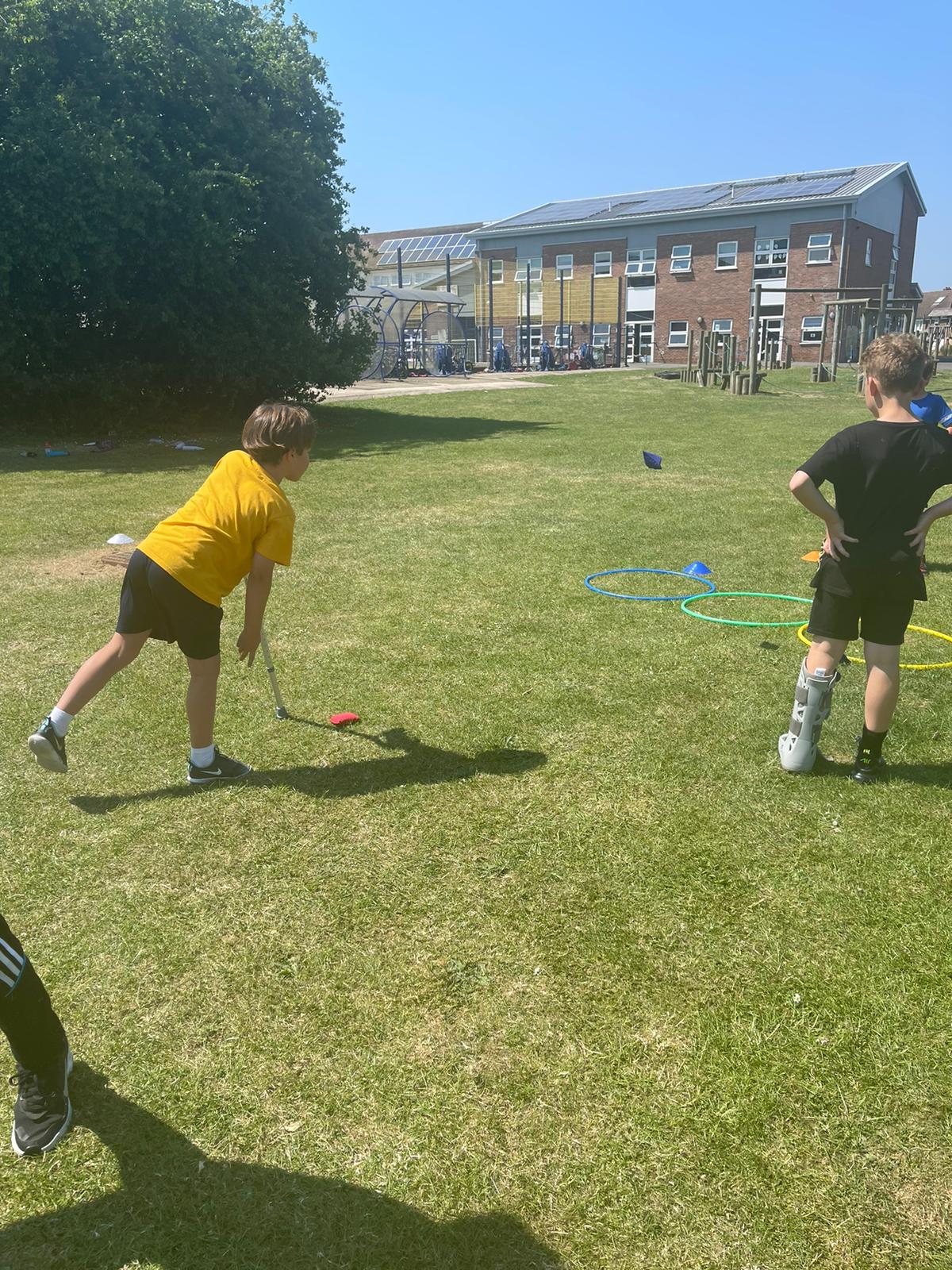 During Healthy Me Week all of the children across the school took park in 'Art in Action' topic work. This varied from making foil people in action, drawing people in action using a variety of styles and also taking photos of people in action.
Below is a picture of a collaborative piece of art work created by a single piece of foil for each person (some exceptions for the accessories) where the children learnt the art of folding, twisting and cutting to make a person in action. Using just their hands and foil!