Year 1 & Reception - Wonderdome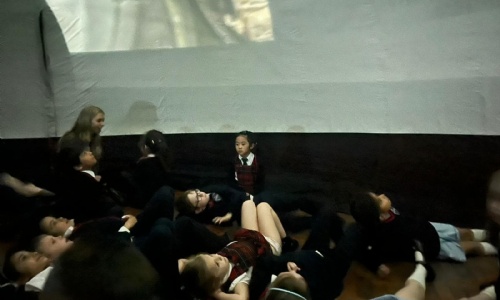 Year 1 and Reception took part in a fascinating, fun and interactive Primary School Planetarium Show which took them on a journey through space, earlier this week.
They learnt amazing facts about our solar system and beyond, including taking a flying visit to and learning information about our incredible neighbouring planets. Is it possible to live on them? And what makes Planet Earth so special that life thrives here?
An absolutely fantastic experience for all!