School Council - Houses of Parliament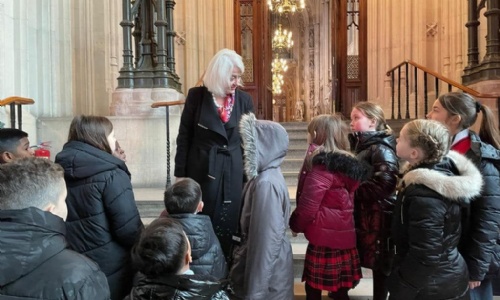 We were so lucky to get the opportunity to have a tour of our Houses of Parliament and meet Siobhain McDonagh, our local MP.
We learnt so much about its history and the traditions it still follows.
We were able to go inside the House of Commons and the House of Lords and identify the many differences between the two rooms.
It was so interesting to find out how the votes are cast when Parliament puts through motions and laws and we even got chance to put through a motion of our own – a law against giving homework! Mrs Jones would not let it pass!
Here are some photos of our day: