Y3 Sikh Workshop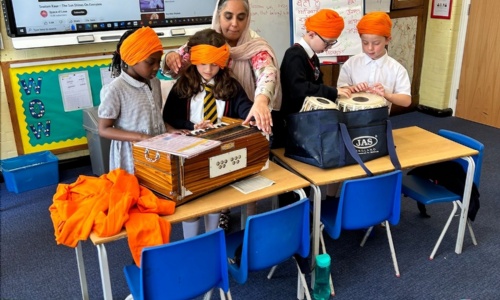 At the end of last half term, Year 3 had the opportunity to participate in a Sikhism workshop. Members of the Sikh community came into school and shared their knowledge about this religion.
The children learnt about the importance of the Sikh religion, they also learnt about the Langar, which is a community kitchen where the Sikh community share food together.
They also had the opportunity for turban tying and writing their names.