Spotlight on Year 6 - Spring Term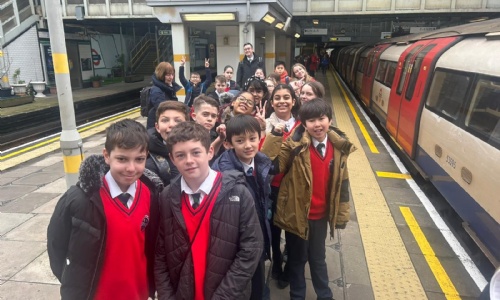 Say hello to the Year 6 Team:
Miss Ballantine, Miss Franks, Mr Myers, Mrs Jones, Mrs Cox and Mrs Knott.
We all love working in Year 6 because we love seeing how responsible and thoughtful our pupils become and we enjoy supporting and guiding them to become the fantastic role models to the rest of the school that they are.
We are grateful to be able to support and prepare the children with their transition to high school and we love seeing how much the pupils mature and thrive in the short space of the academic year.
Throughout the year, we are lucky enough to cover some fantastic topics in the curriculum, a firm favourite with children so far being our current History topic: World Wars I and II. The children have retained an incredible amount of new information and go about learning the content in a respectful and mature way. The children are really excited for their trip to the National Army Musuem (21st March) where they'll be able to immerse themselves in historic artefacts, workshops and interactive activities. This links well to our new DT topic, where we're creating our own models of WW1 Anderson Shelters.
We welcome Sam, a tennis coach from the Tim Henman Foundation, who is delivering Year 6's PE lessons this half term alongside the class teachers. This week, the children made models of blood to link with their Science topic 'Animals including humans' whereby the children understand the components of blood and the Circulatory System. We'd like to finish with a very big well done to the children. With their SATs approaching (9th-12th May), the children have been taking the prospect of these seriously and have been working like champs to further improve their mock scores, with many of the year group attending before and after school boosters. We are so proud of every single one of our Year 6 pupils and we cannot wait to make many new memories with the children in the next one and a half terms that they have left with us in primary school!